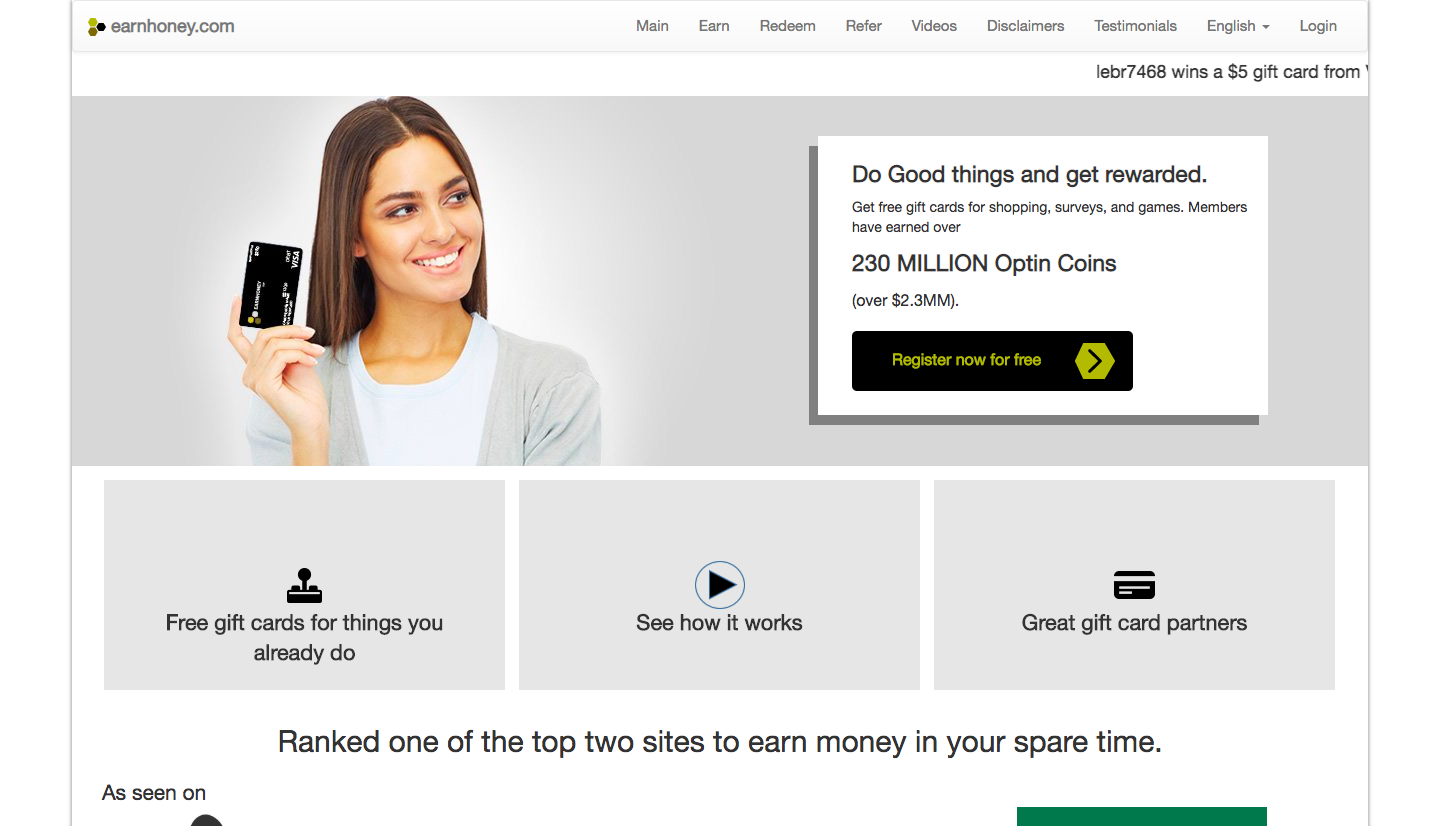 Some of these links may be affiliate links and we may receive compensation when you sign-up for offers. See our disclosure policy.
Earnhoney is by far one of the leaders in the GPT world. Earn money by simply watching ads. It's that easy! They pay you with Optin coins which you can then exchange into USD$ through paypal. Optin coins are worth $.10 each. The video players that run the smoothest and give the most ads are shown at the top of their web page. It can vary day to day, but generally these are the entertainment and automotive players.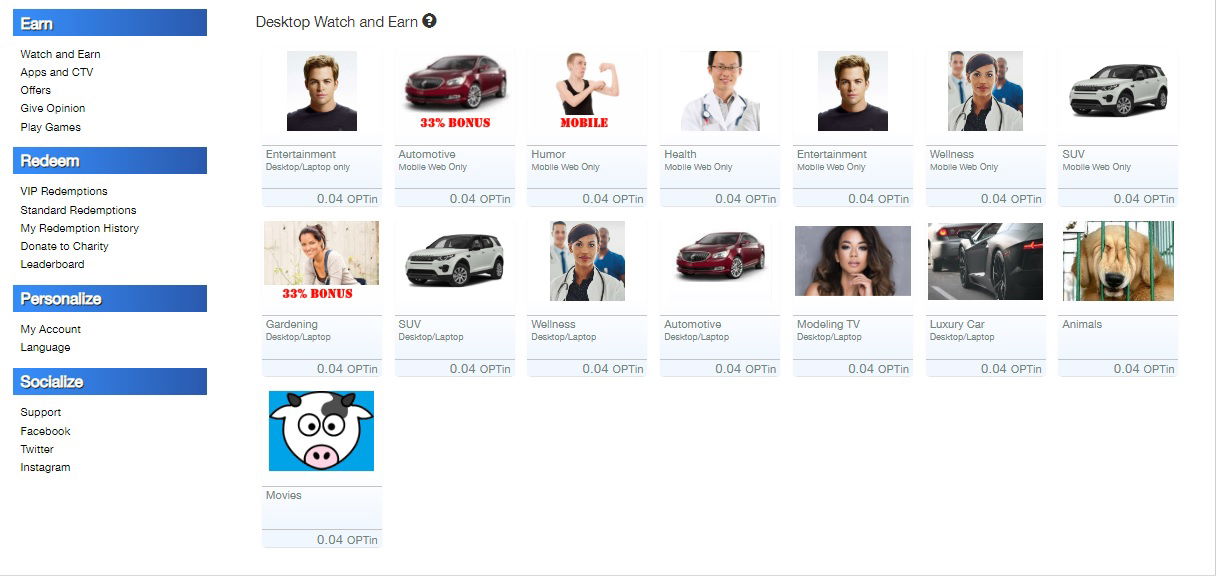 Click the playlist. Then click the link to a facebook page where you will find the providers video. Then lastly, press the blue button labeled: "Watch video" .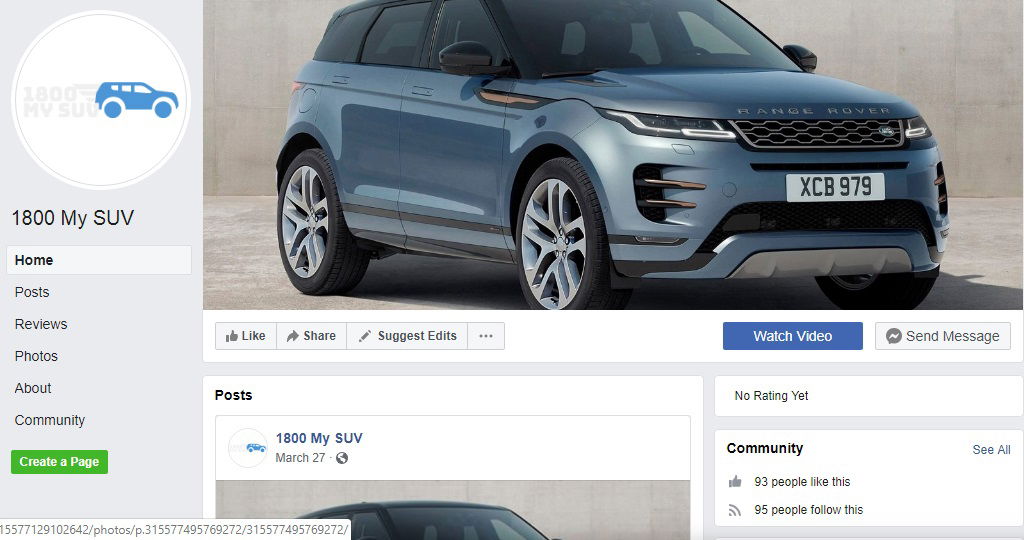 Once you open the player, go to the site settings on the left of the website's URL and enable Flash, Javascript, and allow ads. Then save. You will begin receiving ads and getting paid! If you are using a mobile device and you aren't receiving ads, try switching to a desktop site browser. It's important to note that Earnhoney's rules, according to their terms of service, state that you are allowed only one account per person with three devices max and only one screen on each device. If let your three devices run then you might expect to make anywhere from 5-8$ a day depending on your area and device run time. Sign up today at EarnHoney